2018 Honda Insight Near Kenosha, WI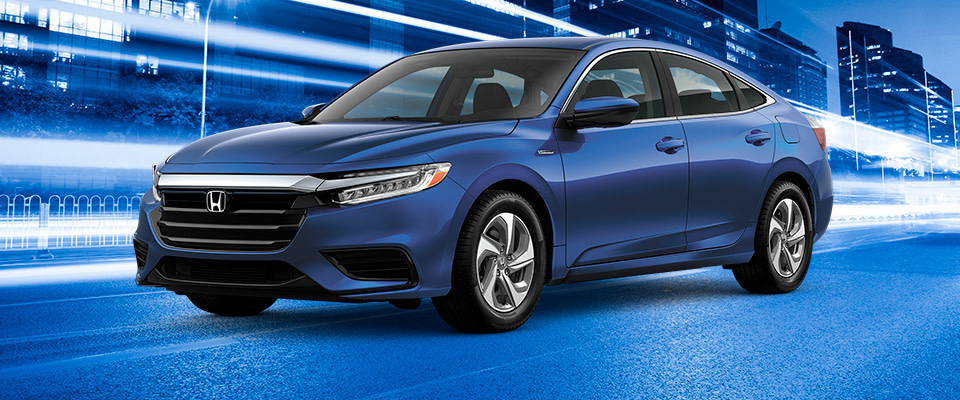 View 2018 Honda Insight Inventory
The 2018 Honda Insight in Kenosha
The 2018 Honda Insight offers an exciting new take on hybrid vehicles from one of the most successful brands in the world. Basically, Honda took some of the best features from their other top-selling sedans, packed them all together and added a new electric motor to power it all. The result is a one of a kind hybrid that will blow you away.
About the 2018 Honda Insight in Kenosha
From the outside, the 2018 Honda Insight looks like a blend of both the Accord and the Civic. It has an elongated body that sits low to the ground with side sweeping headlights and long lines. It is a true hybrid in the sense that the existing gas engine is supported by an electric motor which boosts its efficiency upwards of 50 mpg. This is not one of those vehicles where you have limited electric range before having to switch to gas only. You gain the benefits of the hybrid features at all times. Despite its impressive fuel economy, Honda has also worked to maximize its power, giving it a very traditional look and feel. They seem to be catering to a part of the market that wants a taste of electric, but don't want to fall into the Muskian fan club.
What to Buy
Honda now offers the 2018 Honda Insight in several trim levels. The mid-range trim is both practical and affordable at right around $23,000. This is a great price point for a hybrid vehicle all around, especially considering how much you will be saving on fuel once you make this your daily driver. If you're already a Honda driver, you will see that they have kept the trim packages almost identical to those of the Accord and Civic in terms of features and add-ons, with plenty of fun tech and comfort upgrades at the top tier. Nevertheless, the vehicle is more than practical even at the base trim.
If you are ready to take a step into the future, but you enjoy the familiarity of Honda's existing line, the 2018 Honda Insight in Kenosha is the perfect solution. They have done a phenomenal job of making this hybrid drive like a classic, while also giving it all the tooling to see great gains in efficiency and performance. You will not be disappointed when you put your foot on the pedal. To test drive yours, make sure you stop by Russ Darrow Honda today!
Contact us about the 2018 Honda Insight
Sales Hours
414-246-4362
| | |
| --- | --- |
| Monday | 9:00 am - 9:00 pm |
| Tuesday | 9:00 am - 9:00 pm |
| Wednesday | 9:00 am - 9:00 pm |
| Thursday | 9:00 am - 9:00 pm |
| Friday | 9:00 am - 9:00 pm |
| Saturday | 9:00 am - 5:00 pm |
| Sunday | Closed |